"I hided a lot of time of teh hunters now let them hide of me!!"
ABSIDS-FARBRAS-XM AKA Gallium
{{{image}}}
{{{caption}}}
Vital statistics
Title
Gallium Spartan
Gender
Male Possibly
Race
New Generation Reploid,Deadly Creations
Faction
Evil
Health
5000000
Level
Ultimate
Status
Alive, Possibly deceased
Location
Unknown
In-Depth Story
ABSIDS-FARBRAS-XM AKA Gallium known as Gallium Spartan were a deadly, huge, nearly invincible creation of the Regal forces making it the most powerful army in the whole history. Gallium has the body and hands of a dragon while his head and legs are that of an ant. Gallium were said to be male.
Trivia
His quote is similar to the one of Cindy.
Gallery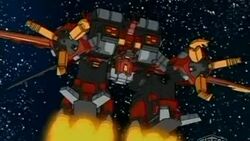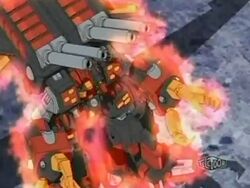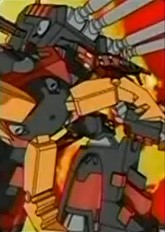 Ad blocker interference detected!
Wikia is a free-to-use site that makes money from advertising. We have a modified experience for viewers using ad blockers

Wikia is not accessible if you've made further modifications. Remove the custom ad blocker rule(s) and the page will load as expected.