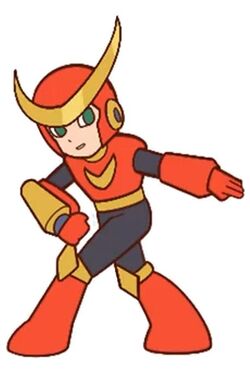 Quick Man
can at the speed of Mach 5 using the jets in his stabilizers. He can also detach the boomerang on his helmet piece and use it as a dagger. He also has a Quick Boomerang Launcher on his wrist that allows him to launch an unlimited number of digitalized, yet tangible boomerangs. His first upgrade was into a football player. This upgrade enhanced his strength, agility, and attack range. He later became upgraded into the Decepticon of the Mega Man series,
Turbo Man
.
Gallery
Ad blocker interference detected!
Wikia is a free-to-use site that makes money from advertising. We have a modified experience for viewers using ad blockers

Wikia is not accessible if you've made further modifications. Remove the custom ad blocker rule(s) and the page will load as expected.