Spark Shark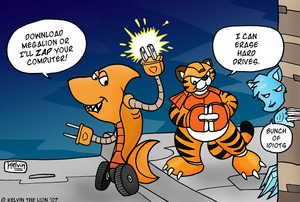 (shown at the left)
{{{nickname}}}
[[Category:Robot Master Serial Numbers|]]
{{{numberb}}}
Information
In-Game Information

Command Mission Stats

Type
--
Level
Life Energy
--
--
Fire
--
Exp.
--
Water
--
Zenny
--
Thunder
--
FME
--
Power
Armor
Shield
Speed
--
--
--
--
Steal
Drop
--
--

List of Abilities
Ability
Effect
{{{ability1}}}
---
{{{ability2}}}
---
{{{ability3}}}
---
{{{ability4}}}
---
{{{ability5}}}
---
{{{ability6}}}
---
{{{ability7}}}
---
{{{ability8}}}
---
{{{ability9}}}
---
{{{ability10}}}
---
{{{ability11}}}
---
{{{ability12}}}
---
{{{ability13}}}
---
{{{ability14}}}
---
{{{ability15}}}
---

Attack Damage:
 ?
Weapon:
Shark Spark
Weakness:
Dillo Blade
Series Information
In-game Appearances:
MegaLion
Spark Shark is a boss in MegaLion who replaces Spark Man. He is a shark with twin plug hands and small wheels for legs.
Trivia
His weapon, Shark Spark, is essentially his name swapped around.
Ad blocker interference detected!
Wikia is a free-to-use site that makes money from advertising. We have a modified experience for viewers using ad blockers

Wikia is not accessible if you've made further modifications. Remove the custom ad blocker rule(s) and the page will load as expected.