Toppy Flynn
{{{nihongo}}} {{{romanji}}}
[[Image:{{{image}}}|{{{imgsize}}}]]
Description
Season
Technoliners
Age
18
Gender
Male
Eye Color
Blue
Hair Color
Light Brown
First Appearance
Movie
Alter Ego
Top Man
Theme Color
Orange
Personality
Toppy is described as a comical and a atomic-loving 18-year old, but was naive.
Love Relationships
Splash Woman-Yet, he does appreciate her gentleness, but Bubble Man is the only character who fell in love with her,
Tsubasa- A sporty girl
Appearance
Top Man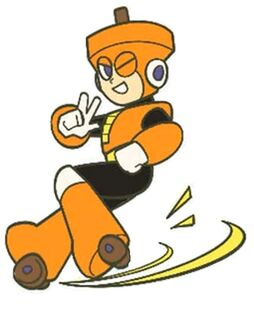 Top Man is Toppy's alter ego. He is a top-themed Technoliner.
Ad blocker interference detected!
Wikia is a free-to-use site that makes money from advertising. We have a modified experience for viewers using ad blockers

Wikia is not accessible if you've made further modifications. Remove the custom ad blocker rule(s) and the page will load as expected.